2019 MORGO BAY OF ISLANDS - SPEAKER BIO'S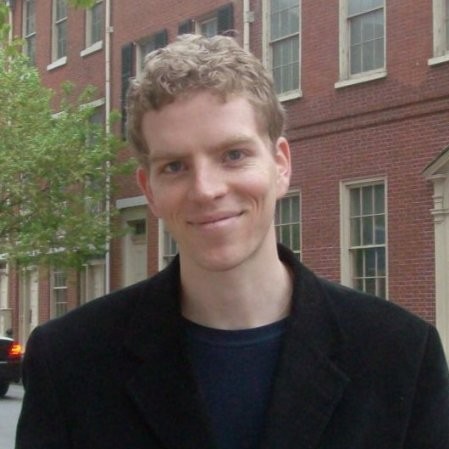 David has a passion for robotics and its potential impact on the world. He is the Co-founder of Nuro, an incredible company that has accelerated the benefits of robotics for everyday life. Their first step is a self-driving vehicle for local goods transportation.
A kiwi technology entrepreneur with a background in computer science, Angie leads an award winning team at Dexibit, the company she founded to transform decision making in the arts. Angie developed her passion for analytics in the telecoms industry with a corporate career at Hewlett Packard and Amdocs. She is the Chair of the American Alliance of Museum's Technology Board, Chair of the MCN's Data & Insight Group and host of a tourism analytics think tank network in the United States. In her spare time, Angie mentors young women into technology careers, lecturers in data science and is a keen water skier.
Joshua Feast : Cogito Corporation
Joshua Feast is the CEO and Co-Founder of Boston-based Cogito Corporation, an MIT Media Lab spin-out company that leverages human aware technology to help professionals elevate their performance. Cogito's AI measures how well a conversation is going by analysing vocal cues (pitch, tone, rhythm, etc.) as it is happening, to provide live coaching for front-line employees and novel behavioural insights for managers and executives. This technology is augmenting the emotional intelligence of thousands of employees in the world's most successful Fortune 100 enterprises – improving sales results, delivering world-class service and enhancing the quality of care.
An expert on HumanAI technology and the business and societal impact it creates, Josh is regularly quoted in Forbes, Fortune, and the Wall Street Journal. He holds an MBA from the MIT Sloan School of Management where he was the Platinum-Triangle Fulbright Scholar in Entrepreneurship and a Bachelor of Technology from Massey University in New Zealand.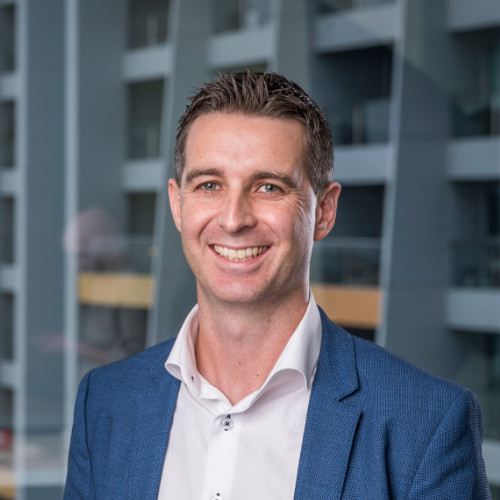 Danny Tomsett is a tech visionary and relentless innovator with a passion for customer experience – so much so that under his leadership, FaceMe was the winner of the Sir Richard Branson 'Virgin Business challenge'; and in 2018, FaceMe was recognised at the 'Deloitte Fast 50' NZ awards as one of the country's fastest growing businesses, with revenue growth of 317%, alongside Danny being selected as an EY Entrepreneur of year finalist. He has a successful entrepreneurial track record – developing games at eight years old, founding and exiting a Telecommunications company he started at 25 – before starting FaceMe. FaceMe is passionate about people and how we can use technology to change people's lives. FaceMe enables companies to reimagine the customer experience of the future through a conversational platform designed around leveraging the 'human touch' to create amazing customer experiences.
A Mild Touch of the Cancer – Courage in the face of personal adversity.
In his 'day job', David Downs is a General Manager at New Zealand Trade and Enterprise (NZTE), working with the Technology sector to help fast growing tech companies grow internationally, and leading a cross-government project for the Agritech sector. David has held various roles at NZTE, in the Services, Customer and Corporate Services teams.
David spent 13 years at Microsoft, in New Zealand and as regional director for South East Asia and has set up and run successful businesses of his own. David is a published author on New Zealand Innovation, with two highly successful books – No.8 Re-wired, and No.8 Recharged.
He's an ex-comedian, TV and Radio actor, and a genetically modified organism who documented his battle with cancer in the book A Mild Touch of the Cancer. David regularly presents and gives talks on his cancer journey and on the power of positive thinking and optimism.
Leanne is the Founder & CEO of Everledger, a leading emerging technology enterprise that tracks the provenance of high-value assets on a global digital ledger in an authenticated immutable manner.
Her leadership role in technology has been recognised, winning awards including the 2018 Advance Australia Award, Innovator of the Year 2018 at the Women in IT Awards (London) as well as being named in UK Business Insider's 26 Coolest Women in UK Tech 2016. Leanne was named Brummell Magazine's Top 30 Female Innovators 2016 and is also an IBM Champion for 2018.
Leanne is an appointed member of the World Economic Forum's Blockchain Council and a Co-Chair for the World Trade Board's Sustainable Trade Action Group and is on the IBM Blockchain Platform Board of Advisors. She is also Queensland's third Chief Entrepreneur, following on from Steve Baxter and inaugural Chief, Mark Sowerby.
Todd is the Founder and Group CEO of Overdose. Prior to moving into Digital Commerce in 2013, Todd had an impressive international career leading high-performance teams for Morgan Stanley & UBS across London, New York and Singapore, before relocating to New Zealand to follow entrepreneurial pursuits.
Todd and his diverse team at Overdose drive business change through transformative digital strategies, clinical execution and innovative activations. Overdose was recently awarded 'Best of the best' Emerging Business at the Westpac Awards, and reported a 1350% growth in the past 2yrs towards an 8-figure business. They are performing more international trade than local, and have pioneered exporting a technology service, rather than a product. Overdose have grown from 2 to 120+ staff across 3yrs in Auckland, Melbourne, Sydney, Singapore, London, New York & Kiev.
Mike is the Founder of Joyous – live employee feedback. He has had two exits: CEO/Founder Sonar6 acquired by Cornerstone OnDemand; Chairman Promapp acquired by Nintex. Mike is also Chairman at AskNicely.
A winner of Writemark Plain English Award, and the Bayer Innovators Award, he is also an Author on marketing in start up businesses [On a teleconference no-one knows you're a dog]. Has crashed a plane into the sea.
Aliesha Staples : Staples VR
Aliesha comes from a 12 year film industry and VR creation background, she is the founder of Staples VR, New Zealand and Australia's first VR equipment rental supplier and content creation company specializing in camera movement and custom applications.

Aliesha is the driving force behind vRemedies (www.vremedies.com), a company that creates vr tools for medical applications and was the winner of the New Zealand High Tech awards Young Achiever of the year for 2017.
Andrew Mayfield : Optimal Workshop
The Optimal Way
Andrew is CEO at Optimal Workshop, a Wellington based software company making discovery tools for user researchers.
Optimal Workshop is actively cultivating an environment of freedom and responsibility where everyone can do their best work.
Andrew Stevens : Coherent Solutions
Andrew is a result-focused professional offering comprehensive experience and visible achievements in the development and manufacture of opto-electronic, photonic, and electronic products. Proven track record for building and leading successful product teams that take products from conception through to high-volume manufacturing. Acknowledged for ability to develop and maintain long-term successful relationships with partners, suppliers, and customers around the globe.